Details

Category: Tungsten's News
Published on

Wednesday, 12 June 2019 15:34
Tungsten minerals has been mined in several locations across Alaska historically. Since tungsten has been found in 17th century, till now, it is become more and more widely used and know by ordinary people. China has the most tungsten output all over the world.
The USA has a large market of tungsten, though none of this tough metal is currently mined in the United States, Alaska is a past producer of the tungsten minerals, and brings the hope for future production and for other critical minerals as well.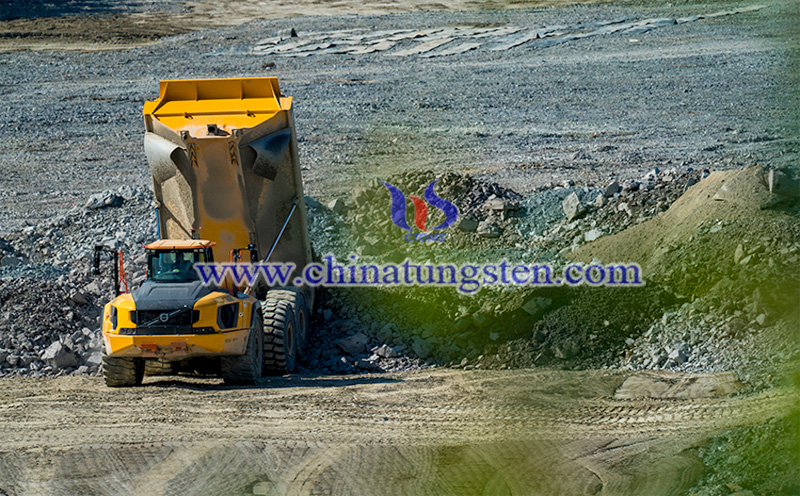 The gold-rick hills around Fraibanks is one of the past producing tungsten minerals regions as well as the heart of Alaska interior.
In 1915 and over the ensuing 3 years, Balkan immigrant Mike stepovich and his crew dig more than 2000 feet of underground workings and produced 300 tons of high grade tungsten minerals.
In 1942, Cleary Hills Mines Co leased the tungsten lode properties from Stepovich and produced another 43920 pounds of tungsten trioxide. In late 1970s and early 1980s, several tons of high-grade tungsten concentrates were shipped from Yellow Pup and un-milled ore was stockpiled there.
The later investigation of Barker's has found tungsten minerals in most streams draining from the Circle Hot Springs granitic intrusive in Alaska, which is also the source of much of the gold in the heart of the Circle Mining District. Sampling in the Lime Peak and Mount Prindle areas west of the intrusive, while the load source of tungsten minerals in the Circle Mining District has not been identified. There is some interesting tungsten occurrences situated across the border from Yukon's famed Klondike District. Anomalous tungsten was discovered in stream-sediment and heavy-mineral concentrates in Duval Creek, on what is now Doyon land during reconnaissance sampling in 1978 from Alaska.
Freegold Ventures Ltd during its 2016 drill program to expand upon the orphyry copper-gold mineralization and has found lode tungsten, and its Shorty Creek property in the Livengood Mining District, about 70 miles north of Fairbanks. There are two holes drilled in Alaska and they encountered copper, gold, silver, cobalt and tungsten.
Interior is not the only tungsten minerals region of Alaska to produce tungsten. From the Riverside Mine in the Hyder District of Southeast Alaska, at least six prospects - Last Shot, Mountain View, Fish Creek, Blue Bird, Monarch. Later on also people began the rediscovering of Lost River skarn.
Regions of Alaska that are prospective for the specialized granites that carry tin and a host of other minerals considered critical to the United States, including tungsten minerals. Middle to south Alaskan tungsten minerals are considered to have the highest potential. With tungsten, fluorite, tin and beryllium all on USGS's (United States Geological Survey) recent list of minerals critical to the United States, the Lost River deposit may well be worth the work to further define a critical metals deposit on U.S. soil.
Tungsten Minerals in Alaska – 2 of 2