Analysis of latest tungsten market from Chinatungsten Online
China tungsten prices were in the downward trend in the week ended on Thursday June 6, 2019 as weak market confidence affected the overall production activities of the industry and trading volumes.
Firstly, spot market showed difficult sales owing to the weakness in the demand side; secondly, the relevant measures under the Sino-US trade dispute greatly affected macroeconomic liquidity and caused the reduction of downstream demand for alloys; thirdly, hidden dangers of Fanya inventories still existed and traders remained low trading enthusiasm; finally, the declined average tungsten forecast prices of large companies released bearish signals for the market.
At present, the new environmental checks are going on and the grade of mine resources declines. The supply and cost sides support raw materials weakly. Smelting factories focus to cut inventories and remain unclear expects for the outlook.
Jiangxi Tungsten quoted high grade black tungsten concentrate at $14,218.75/t, down $781.25/t compared with last month.
Prices of tungsten products on Jun. 10, 2019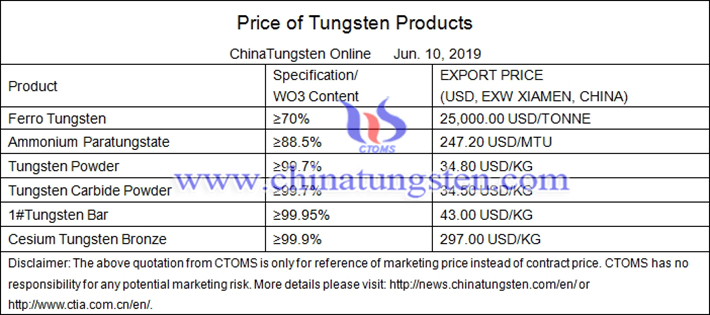 Picture of tungsten powder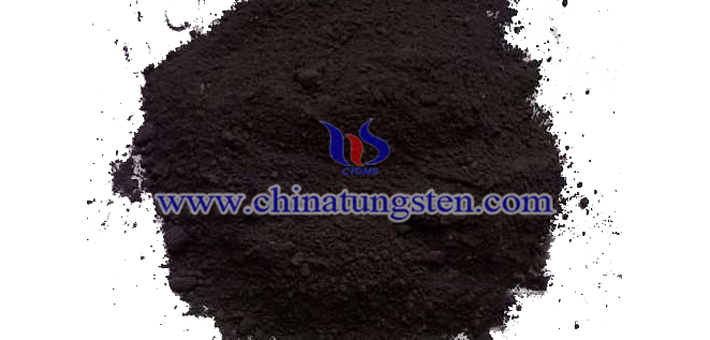 Follow our WeChat to know the latest tungsten price, information and market analysis.