Details

Category: Tungsten's News
Published on

Wednesday, 05 June 2019 17:40
Analysis of latest tungsten market from Chinatungsten Online
The ferro molybdenum and ammonium metatungstate (APT) prices in China dropped slightly affected by the decline in new guide prices from listed tungsten companies. The industry outlook now remains unclear, which benefits from high costs of tungsten ores and the control in spot supply but is dragged by weak demand and trade tensions with the United States.
In the tungsten concentrate market, the supply and demand in mines was in a stalemate. On the one hand, traders have strong rised mentality because environmental checks and companies jointly together to reduce production has an appearance control in tungsten ore output; on the other hand, downstream smelting factories transferred their pressure to the raw material markets, and trading volumes were thin.
It was reported that Xiamen Tungsten quoted APT at $247.2/mtu for the first half of June, down $8.8/mtu compared with last time. The offer is close to the low level of current transactions, which presses producing enthusiasm of smelting factories. The APT price also is adjusted between the costs and guide prices.
In the tungsten powder market, the escalating trade conflict has put pressure on the demand for alloy back-end products, and the macro economy has been affected. Downstream user became more cautious to participate in trade and the pace of procurement and consumption of raw materials was slow. So smelters have to slow down production.
Prices of tungsten products on Jun. 5, 2019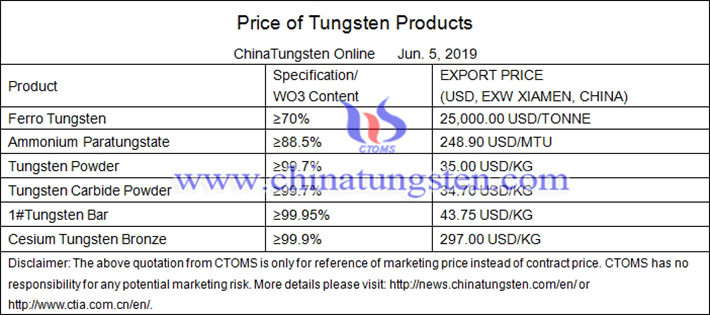 Picture of blue tungsten oxide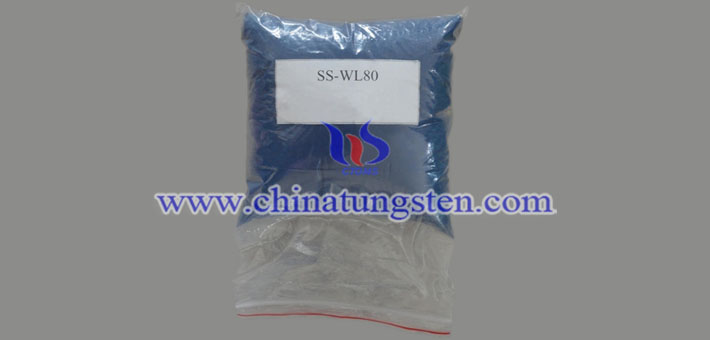 Follow our WeChat to know the latest tungsten price, information and market analysis.