Analysis of latest tungsten market from Chinatungsten Online
Tungsten prices in China have been maintained stability since March due to continued deadlocked supply and demand. With the end of Two Sessions, the operating rate of mines increases, but the weakness in the demand side weakens market confidence. The whole market prices are expected to keep stable.
Zhangyuan Tungsten released its offer levels for the second half of March on Wednesday: wolframite concentrate (WO3≥65%) was quoted at $14,923.1/t, up $76.9/t from the first half of this month; scheelite concentrate (WO3≥65%) was quoted at $14,692.3/t, up $76.9/t from last time; ammonium paratungstate (APT) was quoted at $261.6/mtu, down $0.87/mtu.
In the tungsten concentrate market, although China' Two Sessions has no influence on production of mines, the environmental protection policy and sellers' strong rised mentality limit the increase in supply. Low trading activity of downstream and lowered offers of large companies make the price rise more difficult. In the short run, raw material prices are expected to stabilize.
APT market appears not benefiting from the new round of tungsten guide prices as the deadlocked supply and demand continues. Manufacturers are hard to get low-price resources while downstream remain low buying appetite. Also, smelting factories' product profits are squeezed by high production costs. So the market tends to be quiet this week.
Affected by firm raw material market, tungsten powder manufacturers also stabilize their current offer levels. But as terminal market continues to be weak, downstream tungsten carbide and product enterprises consume raw materials slowly. The market now is under pressure.
Prices of tungsten products on Mar. 22, 2019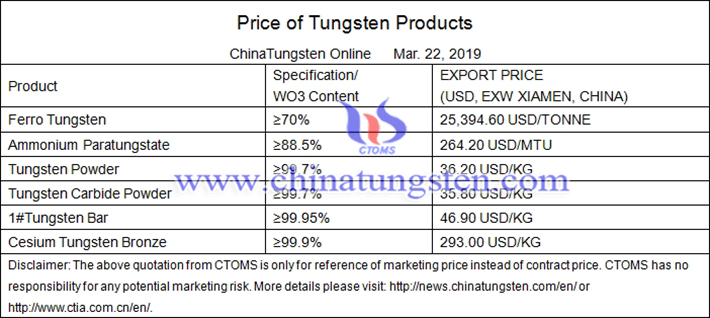 Picture of tungsten powder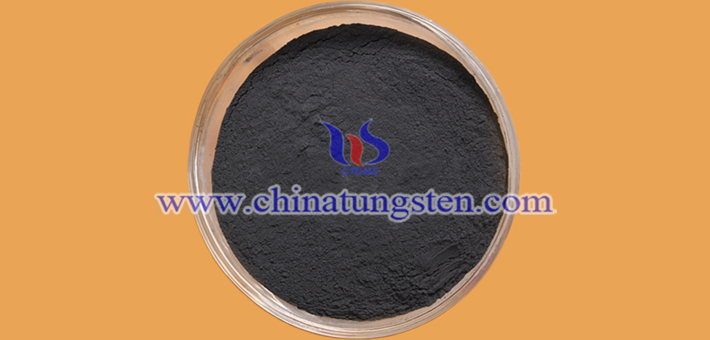 Follow our WeChat to know the latest tungsten price, information and market analysis.