Details

Category: Tungsten's News
Published on

Thursday, 10 January 2019 18:10
Analysis of latest tungsten market from Chinatungsten Online
China tungsten prices have shown signs of stabilization recently, with the decrease in profits of manufacturers and good expectation for stocking up of downstream manufacturers. Also, the conservative quotes from institutions and large enterprises have also played a positive role in the stability of the tungsten market.
For now, businesses' willingness to sell at cheap prices is low and they are mainly taking a watchful stance for the outlook. Tungsten prices will not change largely until the deadlocked relationship of supply and demand is eased substantially.
In terms of funds, People's Bank Of China reduced deposit reserve ratio to ease the anxiety of market participants. But the capital release requires a certain period of time, the external economic environment is unstable, plus with the approaching of Chinese New Year, enterprises' willingness of invest is hot high. Therefore, there is still a financing gap before the holiday.
For the cost side, Chinese environmental protection policy supports the cost side of raw materials. After a long period of decline of smelting factories, profits narrow down obviously. On the whole, traders have strong willingness of stabilization at present.
For the supply side, the production of raw materials is still limited while more downstream customers are about to stop production. Although sellers have good expectation for the replenishment of downstream factories, the demand for raw materials remains weak.
Taken together, the main factor that affects late market trend depends on the relationship between supply and demand, and the reassure of market also has a positive impact on market trading. At present, enterprises that face decreased profits have strong willingness to stabilize the market, and purchasers' activity for inquiry increases slightly. But actual transactions need the cooperation of the demand side.
Prices of tungsten products on Jan. 10, 2019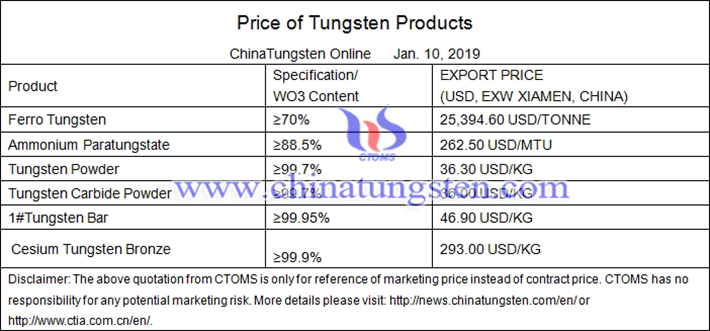 Picture of tungsten powder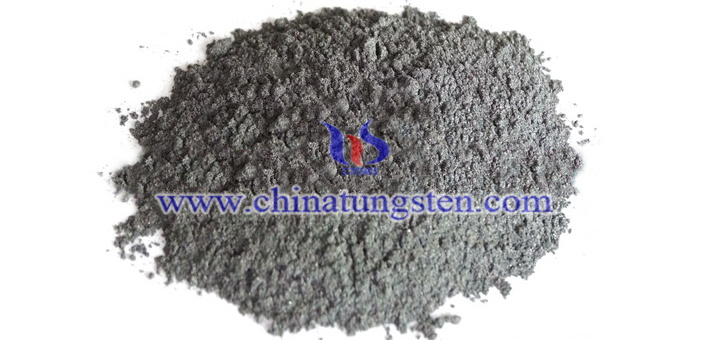 Folow our WeChat to know the latest tungsten price, information and market analysis.