Details

Category: Tungsten's News
Published on

Thursday, 01 November 2018 14:10
Analysis of latest tungsten market from ChinaTungsten Online
Under the deadlocked funds and costs, supply and demand, downstream enterprises' enthusiasm for buying raw materials is not high. Sellers, affected by Chinese environmental inspection, narrow the range of price changes and wait for new tungsten guide prices.
There has a slight divergence in the mentality of tungsten concentrate market. Some market participants still have confidence in prices supported by tight raw material supply and high production costs while some others are reluctant to sell under the pressure of weak demand and funds. On the whole, most sellers now are will to maintain current offer levels, but due to thin market trading, tungsten concentrate prices hover around $15,384.6-15,692.3/t, with rare transactions concluded at low prices.
In the APT market, terminal customers slow down purchasing, coupled with environmental protection lowering operating rate of downstream enterprises, manufacturers now have relatively pessimistic expectations for the outlook. Some enterprises even cut their profits affected by financial pressure. Low-prices raw materials are still hardly to be purchased, so supports in the market are weak. APT price stabilizes at $278.2/mtu.
High production costs offer support for prices of tungsten powder products. Terminal demand resists to high-price products and purchasers remain low active in receiving orders. Besides, orders in tungsten carbide and alloy enterprises are at a relatively low level. At present, tungsten powder prices remain weak adjustment at about $38.5/kg.
Prices of tungsten products on Nov. 01, 2018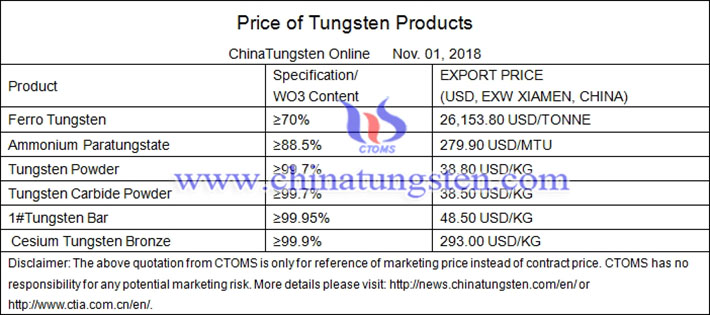 Picture of tungsten powder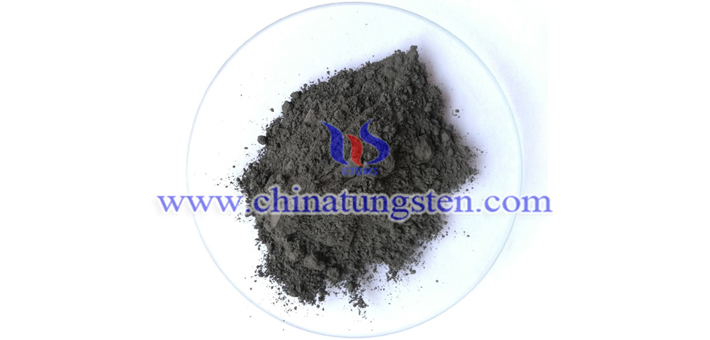 Folow our WeChat to know the latest tungsten price, information and market analysis.