Analysis of latest tungsten market from Chinatungsten Online: Tungsten prices in China show different trends because the operating rate of smelting factories in mainstream producing areas is low, affected by the environmental protection inspections. The poor circulation of raw tungsten minerals increases tungsten ore supply, plus profit-taking mentality of sellers, the whole tungsten ore price drops slightly. Scheelite concentrate price comes back to $17,741.9/t.
Output of APT in smelting factories is at a relatively low level, resulting in tightening availability of spot good, which supports manufacturers' strong raised mentality to raise quotes close to $328.1/mtu. Tungsten powder price is increased, boosted by the production costs. Considering orders in terminal market do not increase and stalemated supply and demand, enterprises are caught in heavy wait-and-see atmosphere. In the short term, most traders will mainly concentrate on rigid demand.
Prices of tungsten products on May 18, 2018
Picture of tungsten powder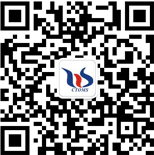 Folow our WeChat to know the latest tungsten price, information and market analysis.