Tungsten Mining builds up its tungsten and molybdenum war chest to achieve the mineralization in a project called Mt Mulgine in Western Australia.
The explorer has intersected multiple zones of tungsten and molybdenum that now extends for 1km at the project and remains open to the south.
Mt Mulgine Project is located in the Murchison region of Western Australia about 350km north-east of Perth.
"As indicated in the work undertaken in late 2017 and now confirmed by this most recent program of drilling, the system of mineralisation at Mt Mulgine is far more extensive than previously understood," chief Craig Ferrier told investors.
"The results to date warrant further work to enable a better understanding of the extent of the newly identified mineralisation and potential for resource definition."
The thickest intercept was 32m, with grades ranging up to 0.37 per cent tungsten and 0.38 per cent molybdenum.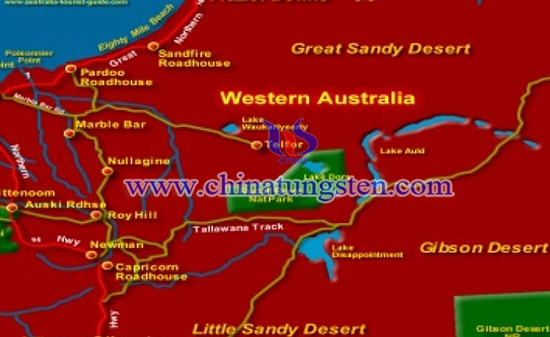 Tungsten has the highest melting point of all metals and has major applications in machine tools (drill bits and cutting tools), as a toughener in steel alloys, in ammunition and armoury, and a range of other applications.
Molybdenum can also withstand extreme temperatures, which makes it useful in things like military armour, aircraft parts, electrical contacts, industrial motors, and filaments. Its main use is in structural and stainless steel, which combined accounts for around 60 per cent of global molybdenum consumption.
China is further scaling back its tungsten production and that's good news for Australian stocks with exposure to the tough metal. The Asian powerhouse is not only the largest producer of tungsten, but it is also the largest consumer and it is cutting its production to 70 per cent of 2017 levels.
While China's crackdown on illegal and environmentally damaging mines has been the biggest factor in tungsten's price rise, there is also some excitement about new emerging applications in cars and batteries.
Tungsten Mining already has three advanced tungsten projects in Western Australia and just this week made Vital Metals a $15 million offer for its Watershed tungsten project in Queensland.
The company is focused on a low capital start-up of the Mulgine Hill deposit to generate cash to fund large scale mining of the Mulgine Trench deposit.