Analysis of latest tungsten market from Chinatungsten Online: In Jiangxi province, smelting factories have been completely shut down in some regions under the stricter environmental protection inspections and the day for restarting works is uncertain. Given that, it still needs time to resume the supply of APT. Offers for APT are high at $326.3-328.1/mtu. Some transactions even are concluded at $328.1/mtu.
Tungsten powder manufacturers face high pressure of production costs, but they expressed their understanding for the continuous high APT prices. Downstream customers remain low buying interest, and thus manufacturers are hard to sell their products at high prices, squeezing product profits. Transactions prices of tungsten powder focus on $44.4-44.7/kg and tungsten carbide powder on $44.1-44.4/kg.
APT price continues to be raised and the price of tungsten concentrate, tungsten powder and tungsten carbide powder also climbs slightly. The environmental protection policy is now the focus of the market, and supply in APT market is very important for late price trend. Assuming that smelters recover production in the near future, they will be busy in deliver previous orders and then spot goods still are tight. Therefore, Chinese tungsten price may stabilize except tungsten concentrate.
Prices of tungsten products on May 17, 2018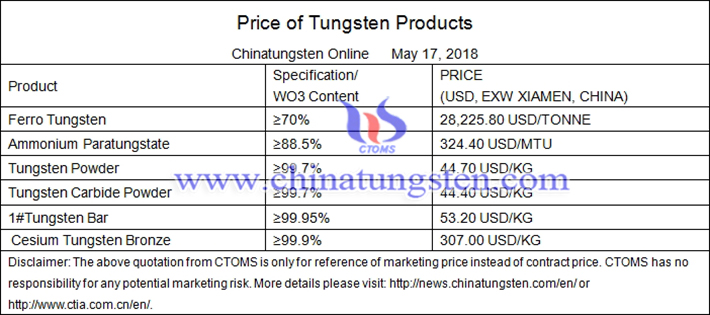 Picture of sodium tungstate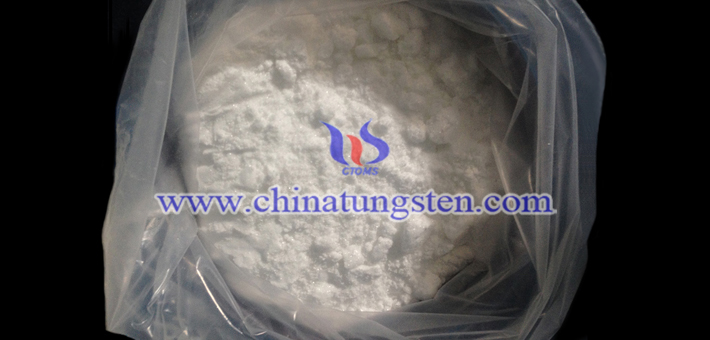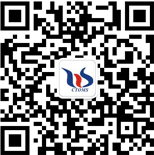 Folow our WeChat to know the latest tungsten price, information and market analysis.