Rare earth market quotation in China: domestic rare earth price continues to maintain stability due to the quiet market trading. At present, sellers' quotation for their products is unchanged, waiting for new round of policy news. While downstream factories reply on rigid demand, with imbalance between supply and demand. Enterprises now in the rare earth market mainly focus on the new guide from listing prices of large companies.
Prices of rare earth products on Apr. 09, 2018
Picture of europium oxide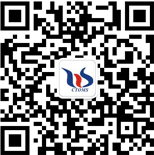 Follow our WeChat to know the latest tungsten price, information and market analysis.