Domestic molybdenum price has been maintained weak adjustment recently due to tight supply of raw materials and the weakness in demand. For molybdenum concentrate market, the poor performance in steel biddings cools purchasing enthusiasm of downstream enterprises, so market trading is thin and price is weak.
In the ferro molybdenum market, the lower of bidding prices last week weakened market confidence. Ferro molybdenum price fell slightly and market participants waited for new round of steel biddings. With the support of production costs, price in the molybdenum chemical and product market is relatively stable. And the weakness in raw material side also affects downstream orders and trading.
Prices of molybdenum products on Apr. 09, 2018
Picture of molybdenum powder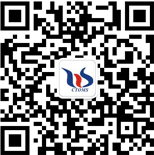 Follow our WeChat to know the latest molybdenum price, information and market analysis.