Analysis of latest tungsten market from Chinatungsten Online: The decline in guide prices for April released by large tungsten enterprises were basically in line with market expectations, but certainly further weakened market confidence. China's tungsten market is weak in product price and thin in trading. The price of tungsten concentrate, APT, tungsten powder and tungsten carbide powder fell slightly.
Sellers are facing capital constraints, terminal demand shows no signs of improvements and America embraces a trade war with China. These uncertain factors worry market participants and thus market price still has the possibility of dropping.
Prices of tungsten products on Apr. 08, 2018
Picture of tungsten trioxide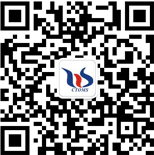 Folow our WeChat to know the latest tungsten price, information and market analysis.