Details

Category: Smart Glass
Published on

Wednesday, 11 September 2019 18:04

Written by

Yahong

Hits:

19
WO3 for glare-free mirror is a very popular and the most studied inorganic electrochromic material. Presumably, many car owners know that liquid crystal materials are often used to prepare the car rearview mirrors currently, which can only be converted between light and dark. And it often gives people's eyes an uncomfortable feeling. Especially, when the summer sun is strong, strong sunlight can stab people's eyes and cause traffic accidents.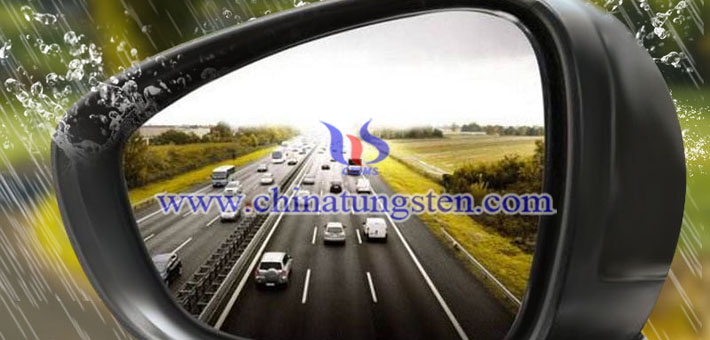 More details, please visit:
http://www.tungsten-powder.com/tungsten-oxide.html
In this regard, experts say that the use of electrochromic car mirrors, such as tungsten oxide non-glare mirrors, can continuously adjust its reflectivity, making people's eyes feel comfortable. This is a smart mirror that automatically can adjust the reflectivity of its mirror by a sensor based on external conditions. At present, the United States and Japan have been marketed as electrochromic devices for architectural glass, traffic glass and automotive rearview mirrors. Wherein, protons and lithium ions are mainly used as transport ions in the electrolyte.