Details

Category: Tungsten's News
Published on

Friday, 09 August 2019 18:20
Rare earth market quotation in China: rare earth prices continued to rise slightly in the week ended on Friday August 9, 2019 with thin market trading. With the strengthening of environmental protection, most small and medium-sized mining enterprises had to limit the release of production capacity.
And with the increasing trade friction between China and the United States and the importance attached by the national government to the rare earth industry, under the background of increasing strength, most traders are reluctant to sell products at low prices, and the market transaction price is generally raised. However, the downstream terminal demand is difficult to ease, the sales are relatively unsmooth, the spot inventory consumption is more difficult, and the price increase space is limited.
Prices of rare earth products on August 9, 2019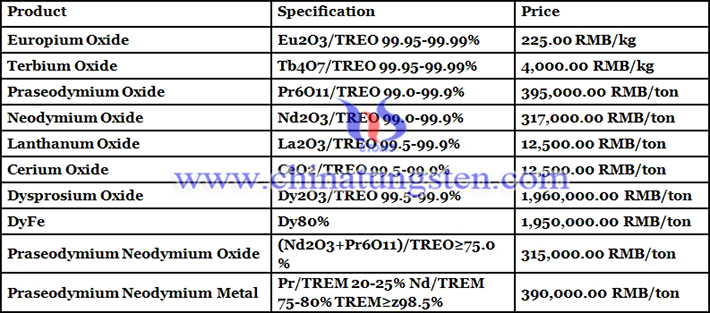 Picture of cerium oxide
Follow our WeChat to know the latest tungsten price, information and market analysis.