Details

Category: Tungsten's News
Published on

Monday, 05 August 2019 18:10
Rare earth market quotation in China: the latest prices of terbium oxide, neodymium oxide, dysprosium oxide and praseodymium neodymium oxide climbed slightly in the week began on Monday August 5, 2019 on reluctant sentiment of mainstream mining enterprises with the impact of Sino-US Shanghai consultations.
For light rare earths elements, insiders are positive about the outlook stimulated by good news and environmental protection. Some sellers raise offers for mainstream products, but the demand for magnetic materials starts slowly, resulting in an increase in transaction prices. In medium and heavy rare earths markets, the supply of raw materials is still relatively tight, the traders' low-price intentions are not high, and buyers are only just waiting on buying and selling.
Prices of rare earth products on August 5, 2019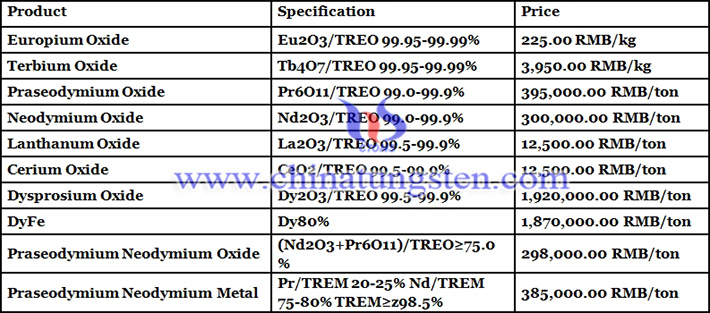 Picture of cerium oxide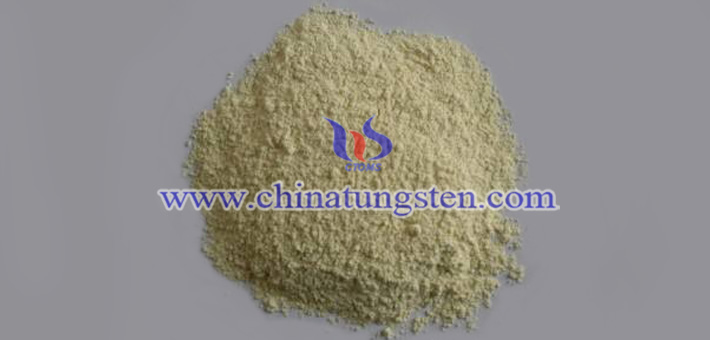 Follow our WeChat to know the latest tungsten price, information and market analysis.