Countries' highly trained personnel and ultra-modern, sophisticated equipment are essential in fighting wars from the air. Air force also provides early and immediate airborne defense of the country.

Air force rings provide men or women who wear them with an enduring symbol of their pride, a symbol that will last for a lifetime, a symbol that is worn every single day.

Air force rings reflect the strength of character and commitment of the men and women in the military.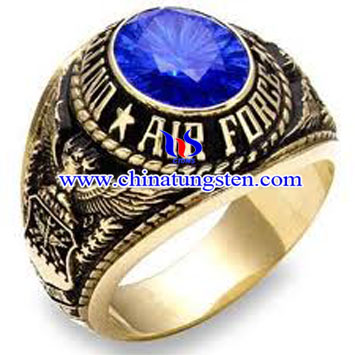 Tungsten Jewellery Manufacturer & Supplier: Chinatungsten Online - http://www.tungsten-jewellery.com
Tel.: 86 592 5129696; Fax: 86 592 5129797
Email: sales@chinatungsten.com
Tungsten & Molybdenum Information Bank: http://i.chinatungsten.com
Tungsten News & Tungsten Prices, 3G Version: http://3g.chinatungsten.com
Molybdenum News & Molybdenum Price: http://news.molybdenum.com.cn